Feed your inner perfectionist.
Dining at Hy's is above all an authentic experience. Every ingredient is chosen to highlight the top quality of perfectly grilled steaks and the freshest fish and seafood. A wide range of classic and modern appetizers and accompaniments make choosing difficult, but satisfaction guaranteed.
Dinner
Hy's menu has evolved over the years, but its timeless steakhouse essence remains. These are the finest beef and seafood entrées, the most beloved appetizers and decadent sides, all prepared with classic technique and modern interpretation.
Cheese toast for two

10.95
Famously irresistible since 1955.
Caesar Salad

17.95
A Hy's tradition, prepared to our classic recipe.
French onion soup

13.95
Baked with Parmesan and Emmental.
Jumbo prawn cocktail

23.95
Horseradish cocktail sauce.
Smoked atlantic salmon

23.95
Balik cut with dill and fennel cream cheese, toasted brioche.
Fresh oysters

24.95
Market selection.
Steak tartare

23.95
The classic, with hand-chopped Filet.
Soup of the day

10.95
Hy's tossed green salad

12.95
House, blue cheese or 1000 Island dressing.
Spinach salad

17.95
With mushroom, onion, bacon, hardcooked egg and Hy's vinaigrette dressing.
Beefsteak tomato & red onion

14.95
Crumbled Stilton, buttermilk dressing.
Little Gem wedge salad

14.95
Bacon, tomato, crumbled blue cheese buttermilk dressing.
Black & blue ahi tuna

20.95
With soy sauce and wasabi mustard.
Beef tenderloin carpaccio

20.95
With baby arugula salad and shaved Grana Padano.
Escargot

18.95
Baked with garlic butter.
Sautéed prawns

24.95
In garlic, tarragon and Pernod.
Seared jumbo scallops

22.95
Passionfruit beurre blanc.
Fried calamari & jalapeno peppers

17.95
Chickpea flour, raita dip.
Crab cake

21.95
With dill mayonnaise, housemade coleslaw.
Oysters rockefeller

25.95
Medium beach oysters baked on the half shell with spinach and hollandaise sauce.
Hy's Prime Steaks
From specially selected Prime Grade beef, aged a minimum of 28 days and grilled to order. Your steak is accompanied by your choice of baked potato, hand-cut french fries or mashed potatoes.
New York Strip

52.95
73.95
10 oz
14 oz
Bone-In New York Strip

84.95
22 oz
Porterhouse

84.95
22 oz
Filet

58.95
87.95
8 oz
12 oz
Bone-In Rib Steak

74.95
119.95
20 oz
32 oz
Canadian Black Angus
Raised on barley-based vegetarian feed and prairie grass, free from antibiotics and steroids.
Bone-In Rib Steak

79.95
127.95
20 oz
32 oz
Dry Aged Beef
Canadian Prime aged 60 days.
Go tenderly into the night.
Hy's serves Prime Grade steaks, the top 1% of beef in the market. Aged 28 days and well–marbled to make the juiciest and most tender, melt in your mouth steak. From Filet to New York, and bone–in rib to Porterhouse, each steak served at Hy's becomes the perfectly prepared centerpiece for the unforgettable Hy's experience.
Classics and House Specialties
Gorgonzola filet

59.95
Grilled and topped with melted Gorgonzola, port wine jus.
Steak neptune

64.95
Your choice of New York or Filet, topped with fresh asparagus and Dungeness crabmeat, finished with hollandaise sauce.
Steak au poivre

59.95
Black peppercorn-crusted New York strip served with Hy's brandy green peppercorn sauce.
Beef wellington

62.95
Filet of beef tenderloin, with foie gras and oyster mushroom duxelle, baked in puff pastry. Served with red wine reduction.
Filet à la Hy's

49.95
Medallions of beef tenderloin sautéed with wild mushroom brandy sauce.
Roast rack of lamb

51.95
Dijon rosemary crust.
Muscovy duck confit

43.95
With kidney beans and pancetta, pan jus.
Slow-roasted half Free-Range Chicken

38.95
With vegetables and chicken jus.
Hy's Vegetarian Meatloaf

31.95
With seasonal vegetables, mashed potatoes and mushroom gravy
Seafood Platter

199.95
Fresh king crab, lobster, jumbo prawns, fresh oysters, smoked trout, crab salad, scallop and shrimp ceviche, smoked Atlantic salmon.
Prawns & Scallops

49.95
Sautéed in garlic and tarragon, flambéed with Pernod.
One Pound Atlantic Lobster Tail

89.95
Broiled, served with lemon butter.
CITRUS-GLAZED SABLEFISH

48.95
Pan roasted, with hickory bacon, braised cabbage and crispy capers.
Steak & lobster

79.95
This is the best of land and sea. Canadian Prime Filet Mignon served with a broiled Atlantic lobster tail and lemon butter.
Fish Market Selection

Chef's choice from today's catch. Market Price
Half Pound Atlantic lobster tail

44.95
Sautéed cremini mushrooms

12.95
Steamed fresh asparagus

15.95
Steamed fresh broccoli

12.95
Creamed spinach

12.95
Creamed corn

11.95
Fresh seasonal vegetables

11.95
Beer-battered onion rings

11.95
Gorgonzola macaroni

15.95
Double-stuffed baked potato

8.95
Fried Rice

11.95
Hy's garlic toast for two

5.95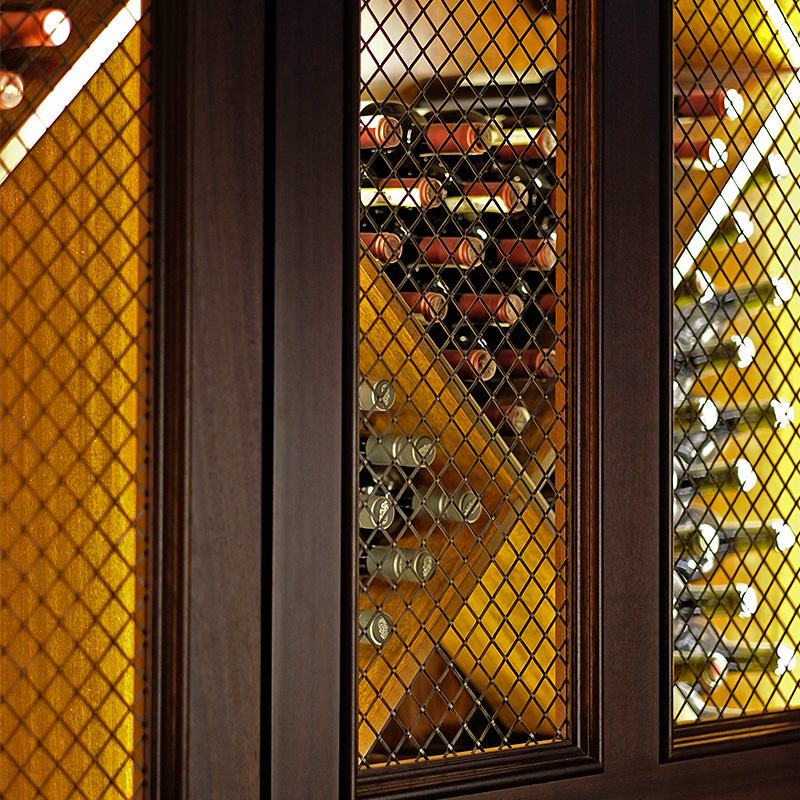 Meet your next crush.
We're as serious about our wine as we are about our steak. We believe that a well–chosen bottle sparks conversation, enhances flavor, and brightens the mood. Our sommeliers seek out big labels and unique, boutique producers, with the goal of providing interesting and eclectic selections from around the world. Our staff are enthusiastic and knowledgeable, and happy to assist. Whatever the occasion, there's a great bottle waiting to be uncorked.
Desserts
Our desserts are decadent, house made, and simply perfect. Try with an ice wine or cognac as a delightfully satisfying finish. Temptation must never be denied.
Hy's famous cheesecake

11.95
With berry compote.
Belgian chocolate bourbon cake

11.95
With vanilla ice cream.
Pistachio crème brulée

11.95
Key lime pie

11.95
With fresh whipped cream.
Apple crumble

11.95
With vanilla ice cream.